Full Service Truck and Trailer Repair
Services & Amenities Offered: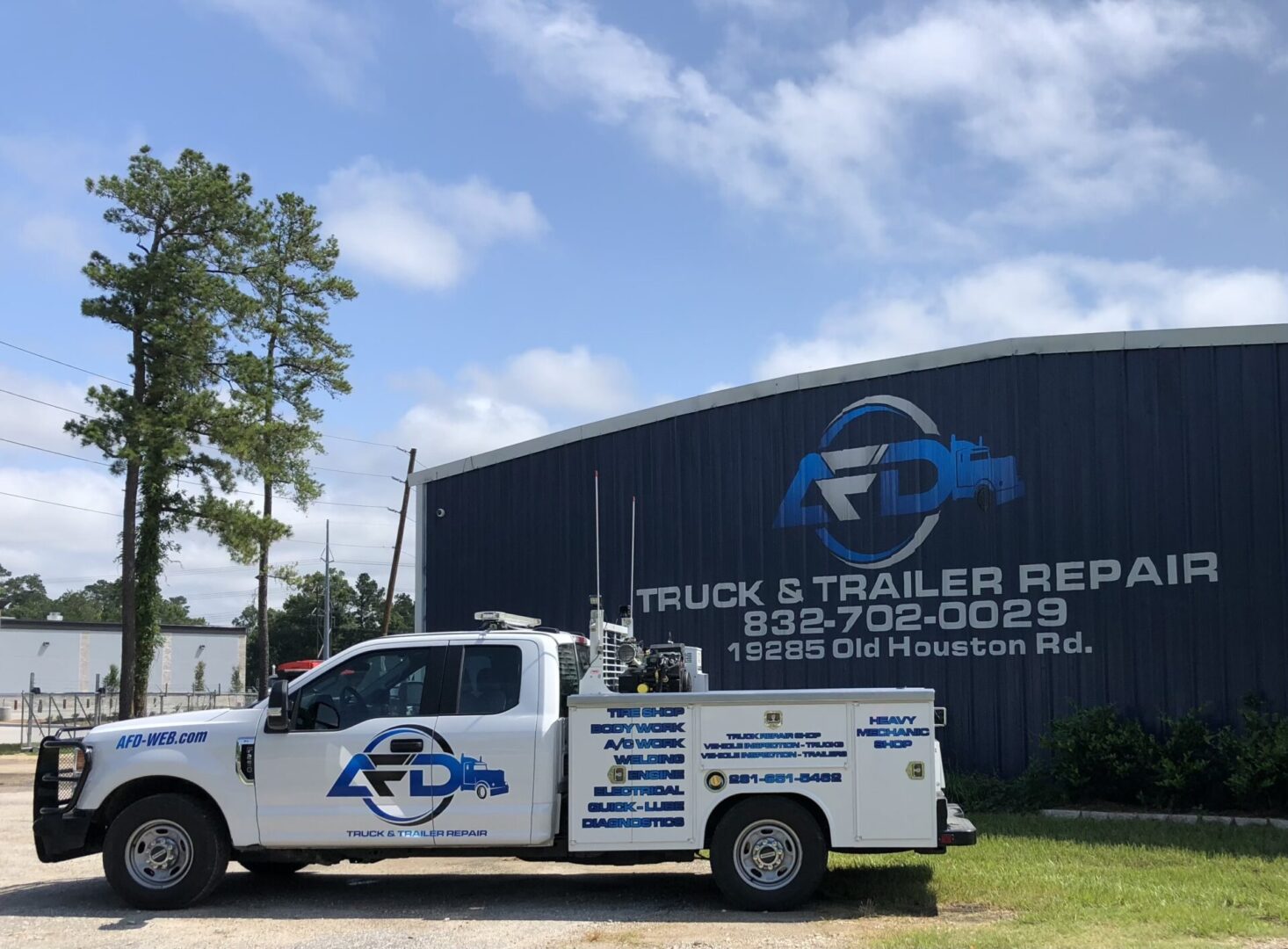 If you own a trucking business, you understand that the health of your vehicle is important to the health of your business. When a disaster strikes and your truck is in need of a repair, it can quickly put a halt to your deliveries. When clients aren't able to receive their scheduled deliveries, it can begin to affect your reputation as a truck driver and logistics company owner.
That's why AFD Truck & Trailer Repair is here to help with our reliable mobile truck repair services in Houston, TX. When your truck experiences any issues, a quick call to one of our team members can get you back on the road in no time at all.
How AFD Truck & Trailer Repair Can Help
When you experience an issue with your large truck, it can be difficult to find the nearest auto shop that specializes in large trucks such as yours. Additionally, you may experience a truck issue that prevents you from driving to the nearest shop.
That's why AFD Truck & Trailer Repair offers truck drivers in Houston a dedicated mobile trailer repair service. When you place a quick call to our team, we can dispatch a technician who can come to your location and determine the cause of your truck's issues. We can assess the truck and the trailer to ensure your vehicle is ready to handle the demands of your trucking business.
How Our Team Can Put Your Mind at Ease
We come equipped with the tools and equipment to conduct thorough repairs on the side of the road. From basic engine troubles to advanced tire repair, we can help you get back on the road so that your trucking business can thrive. We understand the demands of the trucking business and are happy to help with our dedicated mobile repair services.
AFD Truck & Trailer Repair is your trusted trucking business expert in Houston. When your truck and trailer are in need of a fast and reliable repair, you can count on us to provide you with the services you deserve. To learn more, give our friendly team a call at (281) 651-5462.